Everybody knows that Marmite is the best tasting yeasty spread in the world ( this is where I duck and cover while the Aussies throw abuse at me!). But would you fancy Marmite flavour fudge?
We've tried Marmite flavour chocolate before, you can find that fairly easily in the UK. It's nice, but more as something to try than to eat regularly. Even for me, a total Marmite freak. But I'd never come across Marmite flavour fudge until yesterday when the boys insisted we follow a trail of floating bubbles to their source on Poole High St.
Any post on this site may contain affiliate links. We earn commission on these should you make a purchase. All recommendations are genuine and we are not paid to include products, hotels, and so on.
Follow The Bubbles For Marmite Flavour Fudge
What we found at the end of the bubble trail was one of the best traditional British sweet shops I've ever seen, Truly Scrumptious.
They make the Marmite fudge themselves, on the premises. I don't know if it's the only Marmite fudge in the world, but it's the only one I've ever seen.
It's good, I'd say Marmite works better in fudge than it does in the chocolate, I'd certainly buy it again and I'm not that keen on fudge usually.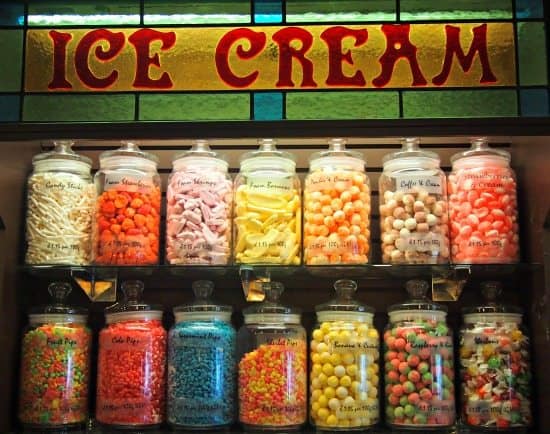 Truly Scrumptious also stocked every sweet you can think of, all beautifully arranged in glass jars behind the counter. Boo had a quarter of jelly teddies, D had a quarter of excellent rose flavour Turkish delight. The chocolates looked amazing, but our budget will only stretch so far. Shame!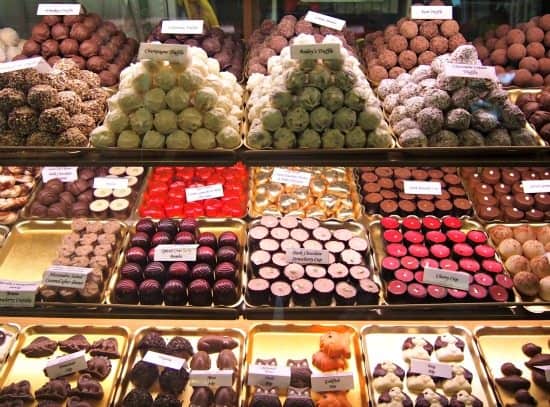 The good news is, you can buy sweets from Truly Scrumptious online and yes, they do deliver to Australia, or anywhere, if you send them an email. Anybody else needing a little taste of home?
Truly Scrumptious is almost opposite the equally excellent ( and free) Poole museum on Poole High Street. Poole has the 2nd largest natural harbour in the world and is a lovely spot for a day out. More to come on this part of the UK, we're loving it!
Back to our mail London Family Travel Blog page.
Back to our main UK Travel Blog page.
Alyson is the creator of World Travel Family travel blog and is a full-time traveller, blogger and travel writer. A lifetime of wanderlust and now over 7 years on the road, 50+ countries allowed the creation of this website, for you. She has a BSc and worked in pathology before entering the travel arena and creating this website. World Travel Family Travel Blog has been helping you travel more, better and further since 2012, when Alyson and James first had this life changing idea. On this site you can find endless travel information, tips and guides plus how to travel, how to fund travel and how to start your own travel blog.