I've done it, I've left Facebook. A blogger leaving Facebook is unheard of, it's one of the most formidable weapons we have in our battle to gain followers and page views, but it's done, no more. I didn't tell anyone, there was no " I'm thinking of leaving Facebook" nor was there any "I'm getting really fed up with Facebook". No, I've always been a huge fan, supporter and user of the easiest social media platform to crack, but still the point came where I just said no more. I pressed the deactivate button today. It's over.
Now before somebody says
"I give her a week."
Yes, that's right, Facebook gives you a week, it will then auto-activate. I'll go in, have a quick check, and hopefully deactivate again.
By deactivating my personal account I've denied myself access to my business pages too ( there are 4). So I've sadly just lost myself a lot of interaction with my Facebook followers, some of them have become good friends over the years and I'll miss them.
Hopefully I'll figure out a way to post to Facebook through Hootsuite, Buffer or Smarter Queue , without actually having to go there myself.
The business pages remain as there are multiple admins and a VA. It's a bit of a radical thing to do but for now it's essential to my sanity.
I'm fully aware that I could fail at my Facebook detox, rather like I fail at being vegan, regularly, but at least I'm trying.
That, my friends, is the best attitude to have and one that has seen us through a lot over the last 4 years of being abnormal. We always try it, and if we don't like it, we'll try something else. There's no shame in that. Heck, there's glory in that!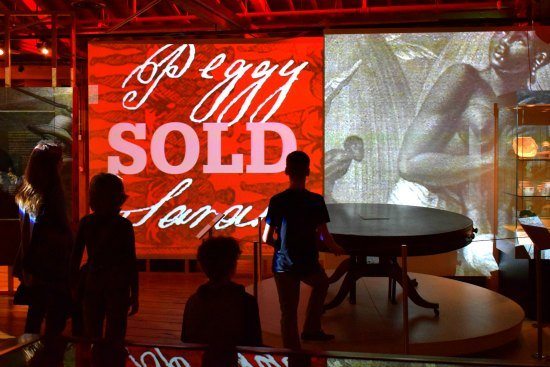 New Readers Looking for the Living Differently Series
We've had over 300 new email subscribers since I launched Living Differently and for about 100 of those this will be the first post in their inbox. So apologies for going off-topic today, if you'd like to catch up with Living Differently, you'll find the posts here.
Living Differently: Secrets of Living Differently
Living Differently: There Are Others Like You. Travelling Families
Living Differently: Uncertainties, Stories and Bookings
Living Differently: Owning Less Living More
Now back to Facebook.
How do Bloggers Use Facebook?
We use it to build our brand and gain popularity. I had ( still have) almost 9,000 followers on the worldravelfamily Facebook page.
When I first created the page back in 2012 I didn't realise that running the words together like that was a bad idea and now I'm stuck with it. A noob mistake for all to see.
What I'm proud of is that all those followers are real, I've never bought followers. I bet most of you didn't know that happens but it's very common, you just trot long to a site like Fiverr and buy 10,000 for $10.
It's easy to do but not a great idea in the long-run.
The theory is that more people will follow if they see a page that already has a huge following, it also impresses potential sponsors who may not know to look deeper into the figures.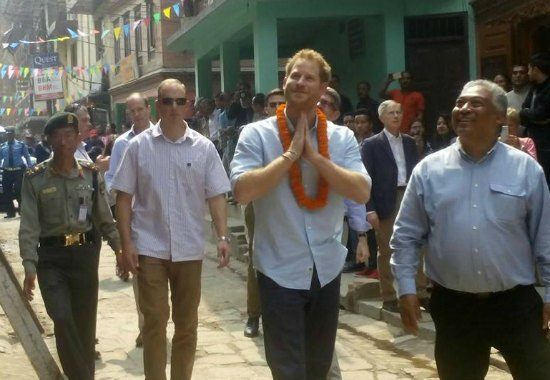 So, Facebook, yes I've loved you. It was my number 1 social media outlet until Pinterest eclipsed it a couple of years ago and it's still where I chat to people most.
It was also where I'd share most photos and updates, from now on I'll do that more on the blog and on Instagram (follow here).
I realised a while ago that blog readers were missing out on a lot as I focused all my energy on Facebook.
My personal page saw a lot of use too, I only have 30 "friends" but they're real friends and I'll miss them. Hopefully they'll come and comment on the blog or learn to email again. I don't want to lose touch.
Yes, I know, I'm being kinda unreasonable expecting people to email me. I've cursed my non-Facebook friends and family over the years, but now I'm joining them on the Luddite side. For a while at least.
Fr the record, you can email me here.
Why Did I Leave?
Well here's the thing. I keep getting into trouble and I'm ultra sensitive, a socially anxious introvert.
You'll find a lot of us on the internet.
If somebody says "Boo" to me on Facebook it scares the lady-pants off me and I run away.
Twice this week people, strangers, have upset me.
Also this week I've had 2 friends chatting to me through Facebook messenger about nasty people and horrible happenings that have hurt them. I've held too many hands through Facebook bullying incidents and I've just had enough.
Facebook is full of doom and gloom with an occasional Grumpy Cat to lighten the mood. Life is more fun than Facebook.
I've held onto my Facebook obsession for years now. "It's work." was my excuse.
Well, mostly it wasn't work I was just idly surfing when I was supposed to be doing the stuff I'm supposed to be doing and it didn't make my tendency to procrastinate any less predominant.
It was wasting my time.
This week I realised that I'd spent hours and hours worrying over and discussing unsettling people I've never met, never will meet and have no interest in meeting. I called enough!
A smaller contributing factor has been the death of Facebook viewing figures. These days I'm routinely paying for posts to reach my own followers, unless I pay $10 only maybe 5% of those 5,000 followers will see a new post. It's not fair and it's not kind.
This week Facey prevented me from sharing a new post, saying it was " Against Community Guidelines"  I have no idea why, it was the one above about travelling families, a totally harmless piece of writing. Facebook have offered no explanation and haven't fixed the problem. So I'm not their friend right now.
Am I Winding Down the Blogging?
Well, possibly I am. I've seen this pattern before, bloggers just quietly drop out of sight.
I still love to write but the technical problems on the website have been way too much for me to deal with lately, you have no idea how much pain watching Google Analytics fail brings to the average blogger. It's still not fixed because I don't know how to fix it.
I remember when my dear friend Gabi of The Nomadic Family just slowly stopped sharing. She was at the peak of her popularity and then just one day, stopped. She had been a Facebook bullying victim like my 2 friends above and it hurt her. It always hurts. Now she claims to be "off-line and on-life". Good for her!
I haven't been bullied badly, I tend to leave groups, un-follow and block people to avoid conflict. It's a self-preservation tactic. I like to stay in my happy bubble and not let anyone pop it. But I've seen bullying happen. Some people cope well with it and totally let it wash over them, others don't.
But of course, we still need the income blogging brings. It almost fully funds our travels these days and I need to grow that income, not chuck it in the bin. So I'm thinking, plotting and scheming. I'll come up with a way to make this thing work. I've already started hiring assistants to take some of the strain.
What's Happening With World Travel Family?
We're busy looking after 2 gorgeous cats and a flat in London. The kids are besotted with Squid, Ahab and their kitty antics, yes, we're house sitting. A sit arranged privately for a friend of a friend, we still think Trusted Housesitters is a waste of money ( and that was what got me into trouble today…oops!) but sometimes we don't mind doing it, it makes a nice change.
It's only me that objects to house sitting, the other 3 in the family love it, of course, they don't do the cleaning. Majority wins when it comes to free accommodation.
We're doing "school". Less worldschooling, more regular homeschooling at the moment. Boo (9) is doing Minecraft Homeschool, D (12) is learning to code in Java and taking an intensive high-diving course next week. I think that's the most bizarre thing he's ever asked to do, but we're all excited about it. That's homeschool PE more than covered for this term!
See What is Worldschooling Here.
See Homeschooling and Travelling Here
Chef is working for a few weeks and training for his full Iron Man event in September. I'm doing a photography course while trying to cook, clean, educate and earn us a living through blogging. I'm the jam that holds the family sandwich together and sometimes I'm a little thinly spread. It's not bad, this life of ours, our choice to leave normal has always been a good one.
Interestingly the Skype consults have been massively busy lately, I've done several in the last few days, on travel, homeschooling and blogging. If you're interested you need this page. I'm also helping a florist business with Pinterest, that's been fun, pinning flowers. It's another way we fund our lifestyle and it sure beats going to the Pathology labs every day as I used to.
We're also thinking about our next move. We have to be in Wales in September and we'll be back in Romania for the ski season, but other than that, no ideas, no plans, random as ever, open to offers.
So sorry if this post was a bit boring, I had to explain my sudden absence as I gave nobody any warning.
Oops, forgot to tell you, sign up below to follow by email.
Now, tell me, what do YOU think of Facebook?
If you're a user don't forget to hit that blue F button down there, you can still share even if I can't 😉 I'm relying on you even more now.
Cheers!