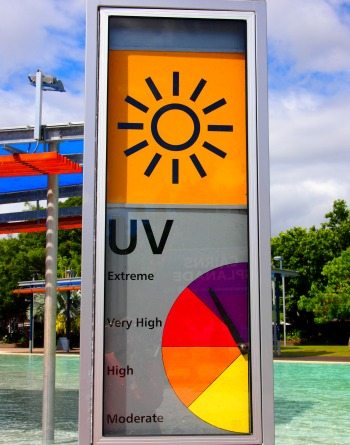 Well well well, winter. It seems perhaps that Australia has seen the last of you for the next few months. Well, that is, at least we hope we've seen the last of you. Winter does horrible things to your skin, it makes you dry out and pine for the longer warmer days of summer when you could step outside in just a singlet and a pair of shorts and know that everything was going to be ok! Well, long no longer, because summer is just around the corner and it looks set to be a scorcher. So when the days are gorgeous and long you need to make sure that you're maximising them – and the best possible way to do that is to make sure that whatever you do, there's plenty of outside time involved. Preferably outside time within yelling distance of a beach, park, or pool at all times!
So if you're stuck for some summertime inspiration and need to figure out the best way to spend your lazy afternoons and weekends look no further – because this is five awesome things to do with your summer!
Rent a shack at the beach on the weekend and invite all of your friends. This one is a bit of a no-brainer, because not only are you getting all the best parts of the beach, you also have a cute little shack to hang out in and take a shower and sleep in, and your mates can all hang out there with you! Best things to bring are eskies for cool drinks on the beach, and togs to make sure that you're maximising the sun on your skin! With adequate protection of course.
Go to a festival that's in a different state. If for example you live in Sydney you should consider heading up to Falls Festival in Byron Bay for New Years Eve. It's a complete cinch to do with Sydney caravan hire, because the guys at DriveNow make it incredibly easy to find the right camper for you. So get online, book those tickets and make your summer a festival-filled fun time! You won't regret a second that you're on your awesome road trip with your mates zooming up the highway.
Go fishing. Sounds like a simplistic way to spend your summer, but there's something really nice about kicking back with a rod and line with a good mate and a couple of drinks on the jetty. If you catch something that's a bonus – because the best part comes from the relaxation of chilling out and focusing on the fishes.
Learn a new sport. Take a leaf out the adrenalin junkies' book and make for the beach – but do it with a kite-surfing board (or a surfboard, or windsurfer!). The adrenalin you get from whipping along the waves is apparently unbeatable. Why not find out for yourself? Other great adventure sports to try are rock climbing, abseiling, jet skiing, wakeboarding… the options are literally endless and provided that you're immersed in cool cool water for at least SOME of your adventure you're going to have a great time and think it's worthwhile. I promise.
Do some charity work. Yes, that's right! Get out of your own head for a whole summer and think about travelling overseas to somewhere less fortunate to do some volunteering or charity work. Not only will you feel so much better for having done something to benefit your fellow man or beast, but the warm and fuzzies will follow you wherever you go. Better yet, stay in Australia and help clear all the plastic from our beaches with Tangaroa Blue, save our turtles!
This content contains links to commercial sites.