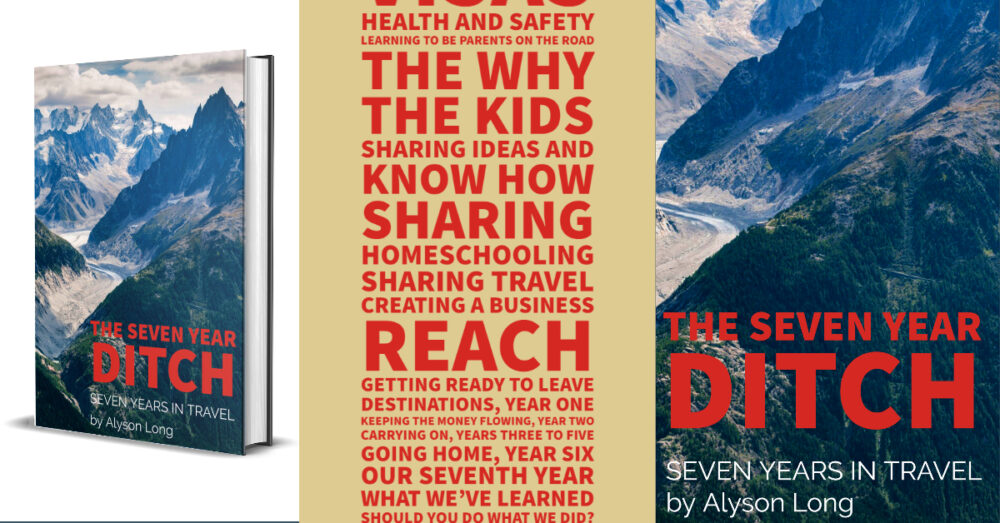 Any post on this site may contain affiliate links. We earn commission on these should you make a purchase. All recommendations are genuine and we are not paid to include products, hotels, and so on.
While 2020 was doing its worst, a pandemic was roaring across the world, inequalities were being protested and travel bloggers were crying into their coffee over slashed traffic and slashed revenues, I started writing eBooks.
Writing is therapeutic and eBooks give me an opportunity to not write for SEO. Creating Google-pleasing content cramps your style bigtime when keywords always need to correspond to the search terms people actually use. We found our freedom through travel, alternative education and blogging and the mission of this site has always been to help you find yours. I can't do that through destination guides, but I can in eBooks.
My first eBook is "The Seven Year Ditch" and you can find out more and download it on this page. There are more to come. I have a few free PDF eBooks in the pipeline, plus more meaty ones in production.
The Seven Year Ditch started out as our end of year seven round up but I just kept writing. It covers our purpose, how we did it, why we do it and the changes that seven years of travel brought to our family. You can download the book below.
You can find out how we funded seven years in travel, how we blew all of our savings and doubled our budget in the first year, before figuring out how to create an income stream big enough to keep a family of four travelling comfortably.