What a year! A roller-coaster ride of incredible highs and some really rotten lows. We've had our share of bad luck, ill-health and upsets and I've come out stronger and wiser in so many ways.
2013
From January to May I was busy saving like crazy back home in Australia. It was challenging to live so cheaply, but losing the accumulated junk of a lifetime felt good and I was looking forward to hitting the road with my family.
June saw the children and I travelling solo ( without Dad, I mean) in Malaysia and running into a few difficulties, freaking out actually.
July was spent in Bangkok and Kanchanaburi.
August to September we were in lovely Laos in the wet season floods and landslides.
October to November we  holed up on Ko Phangan while my husband had emergency surgery.
We finished the year off with a blissful month in Sri Lanka and now I'm here in Wales, home, but not quite home. I'm not with my family as planned. But things are OK and I feel like I've been hit round the head with a mental baseball bat. Things have changed, I've learnt a lot and I feel more able to deal with the world. I like that.
So What's All This Learning Then?
A few things I'd like to share. Agree or disagree freely, I'd love to hear what you think.
1. Facebook Friends are Real Friends.

Three people in particular have come to my rescue in a very real and physical way this year. Corey, I'd never met at all, yet she welcomed me and the boys into her home and her family when I was struggling with the world. Emma and Heather I hadn't seen in 20 and 35 years respectively, yet they went out of their way to help us out and it was a joy to see them again. That would never have happened without our online connections.
The support and love I get from my online homeschooling community and from you, the readers of this blog, has helped me so much. Sound advice I've received in comments has had a profound effect on my outlook, thanks for reading and thank for sharing your wisdom.
Thank you all for contributing throughout the year!
2. Money. Sometimes You Need to Spend Some. But it's Not Important.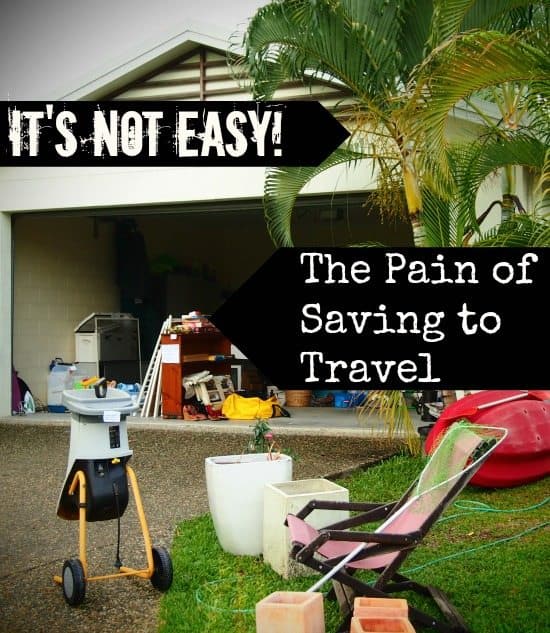 We can live really cheaply if we need to, $40 per day is easy in Asia. We only go over budget because we splurge on treats, wine, beer, cake, coffee. But it's nice to have those luxuries sometimes.
It doesn't matter what clothes you have on your back, what car you drive or which school you send your kids to. Money can be fun to spend, but it doesn't change who you are and that's what's important.
It's easy come easy go with money for us these days. Things usually work out, some money comes in just when we need it. We're not rich financially but we are in so many other ways.
And now and then, just give some away. You can really make someones day that way.
3. Don't Have Expectations.
Expectations are bad. They often lead to disappointment, in people and in places. I'm not very good at this one, but I'm working on it.
4. Food is Incredibly Important to Me.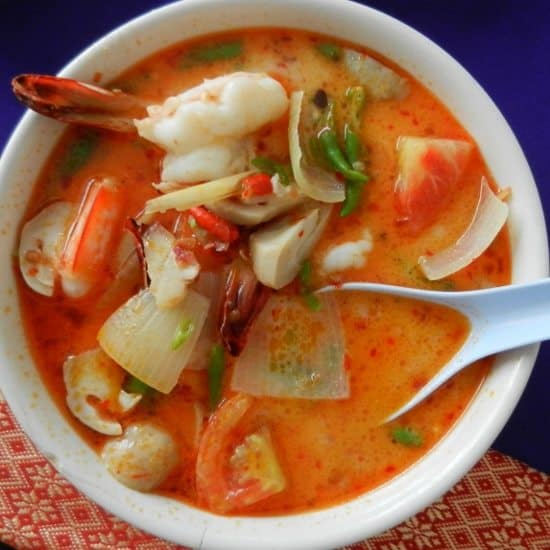 Nothing very profound here, but I really didn't realise how much I love good food before we set off on this trip. It doesn't have to cost much, some of the best meals I've had cost under a dollar, but it needs to be prepared with love and pride. Countries with bad food make me unhappy.
5. People are Good, Kind and Wonderful. Talk to Them and Smile!
Talk, chat, share a joke with the lady in the shop or the guy on the bus. Smile! It was the smiles in Laos and Sri Lanka that totally made us fall in love with those places.
There have been times in my life when I've felt isolated, I'd go days without speaking to another human being outside my family. There are lots more people out there going through the same thing who would love a few happy words. Start an avalanche of good feeling and friendly interaction, if one person does it, the next person might just do the same.
If everyone around you still looks glum, wear a stupid turkey hat. It works for us!
6. People Don't Change, Love them how they Are.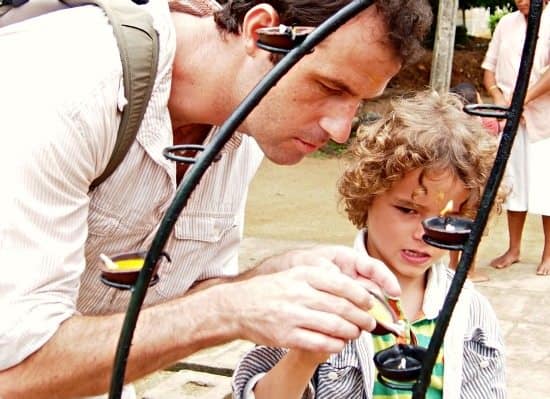 You can't change people, you can show them love and joy and hope some of it rubs off, but who we are is fixed. I try to rub along with most people, but there are a few who disturb my inner peace so much that I've had to remove them from my life.
Nobody is perfect. Don't expect them to be.
7. Sometimes it's Best to Love People From a Distance.
That's what I'm now having to do with close family members. We can't share the same space, we're too different in just about every way. Neither party is particularly wrong or right, it's just the way it is.
8. Getting off the Computer is Very Good for You.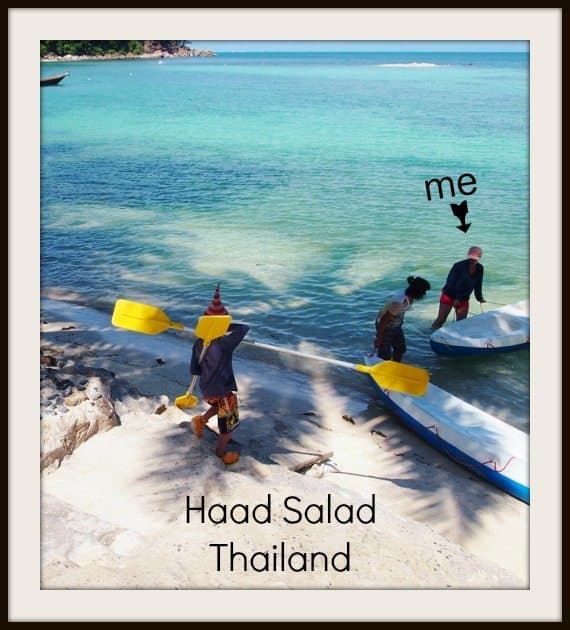 The times I remember from this last year aren't the hundreds of hours I've spent online building the blog and doing all the social sharing that goes with it.
They are the times I've been out there, doing things with my family. The days spent kayaking on Ko Phangan, jumping through the waves in Sri Lanka, going crazy on the rides at Legoland. That is what's important.
This goes for the kids too, they are much happier in general without screens, they cut them off from the real world they're supposed to be learning from.
9. Doing Stuff with Your Kids is Also Very Good for You.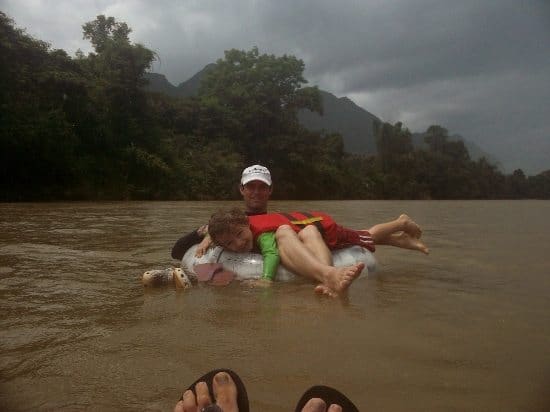 See above. Not just watching them doing their stuff, doing stuff WITH them. You're never too old or boring to enjoy yourself in the very physical and exuberant way that kids do.
Just go play!
10. The Buddhists Have Totally Nailed it with Non Attachment.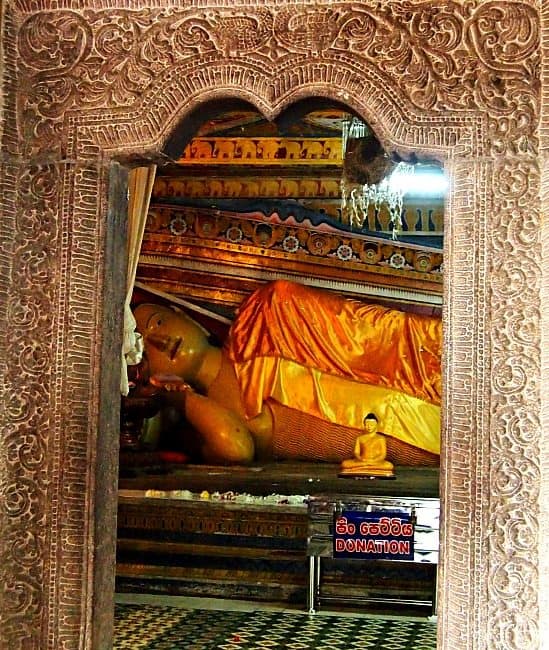 You lose things, you break things, it's no big deal.
11. Education and Homeschooling. It's Complicated!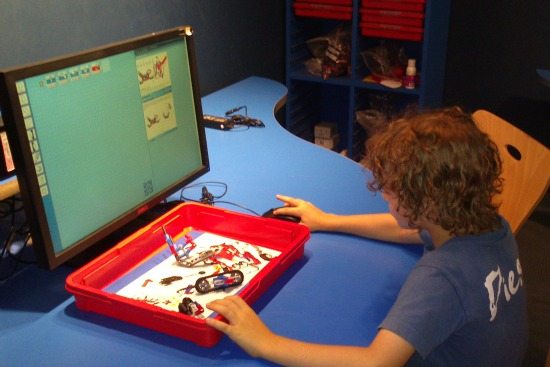 It's very complicated. All kids are different and education is very personal and individual. What works for one child, won't work for the other. Learning does happen naturally and in a fluid, unstructured way. I've seen that and it's brilliant. But I think maybe the boys need a little structure, too. Boo still won't read, D reads obsessively, but won't write. I'm not sure what we're going to do about that. Do they really need to be able to write an essay at 9 years old? Should they write for pleasure? Should they draw? My kids have never liked drawing or colouring very much.Should I try to make them do that stuff? How do you convince kids that something is fun when they're just not into it? Maybe I shouldn't, maybe it will put them off even more. I have no answers on this one. Both the kids are bright and sparky, both ask the most fantastic questions, both are totally free to be the children they are, not the standardized kids the schools like to create.
I've really appreciated the positive comments I've had from various people we've met on our travels. One particular lady even took the time to email me and tell me how great the boys were with her son. She said I'd convinced her to homeschool her own child. That support has helped keep me strong, because some people close to me think kids should shut up, go to school and not bother anyone. My two haven't been raised to be that way, they know how to behave outdoors and on public transport, they're not so good at being cooped up in houses, it's new to them. Thanks again.
12. Pay it Back. What Comes Around Goes Around.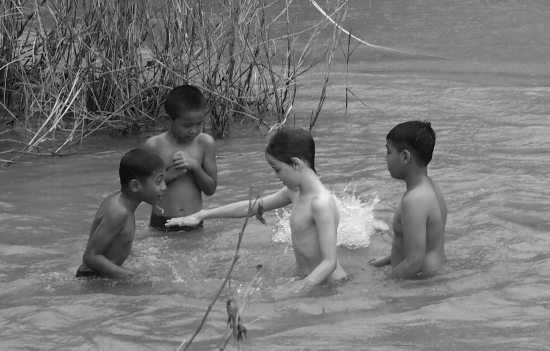 People have been kind to me, I'm going to be kind right back at them in every possible way because I know how good it is to be on the receiving end.
That's it for now, all I can think of. Happy Christmas to all of our readers, we have 20,000 page views each month now, that's not bad!
Thanks for sharing this journey with us.